Kitano Gourmet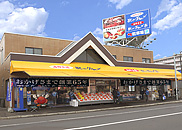 The Sapporo Central Wholesale Market is known as the one and only place where you can find any Hokkaido produced food. Our shop, "Kaisen-Ichiba Kitano Gourmet", was the first shop to open in the Sapporo Central Wholesale Off-board Market, and in November 2019, we celebrated 70th anniversary. If you are looking for Hokkaido seasonal gourmet, our place is the very best. You will find us having a large variety of fresh marine products and agricultural produce available. Please feel free to visit us at the shop and enjoy many kinds of sea-food dishes at "Kaisen-Shokudo Kitano Gourmet-tei", our in-shop sea-food restaurant. For those of you who do not live in Hokkaido, please do not worry about large purchases as we have a free-delivery service available from Hokkaido City, Chuo-ward, Kita-ward, and Hokkaido Station. We are very much looking forward to seeing you all at our shop.
You can find various kinds of Hokkaido seasonal gourmet in our shop.
Open 6:00 to 17:00 (Open everyday)
You can enjoy delicious Japanese seafood gourmet in a friendly atmosphere.
Open 7:00 to 15:00 (Open everyday)

Shop information print »
(5.64MB)
■
Contact Information
(international)

+81-11-621-3545
(domestic)

0120-004-070