About Kitano Gourmet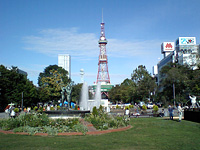 Hokkaido, with its vast land and rich nature, is attracting thousands of tourists who seek seasonal delicacies, winter sports, or as a destination for their summer resort. Its very distinct seasonal variation enriches vegetation and other food supply, and in deed, there are so many kinds of seasonal gourmets available in Hokkaido. In summer, Hokkaido becomes one of the coldest place in Japan, and thus attracts many people who seek for milder climate, and even in winter time, Hokkaido is visited by many people for skiing and snowboarding. The snow festival, or so called 'Yuki Matsuri' in February, is one of the most famous events in Hokkaido, entertaining an increasing number of foreign tourists all over the world.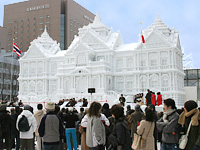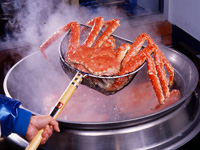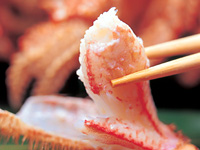 Since the Sapporo Central Wholesale Market opened to the public, truck loads of local foods are delivered to the marked from various locations ever day. Our shop mainly deals with marine products, and other delicious foods in Hokkaido. Our in-shop restaurant serves seafood dishes at a reasonable price.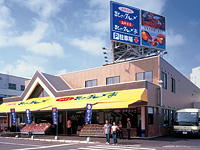 A staff who speak English and Chinese can help you in our shop. We do have a free shuttle service from and to your hotel (in Chuo Ward or Kita Ward, Sapporo) and Sapporo Station.
(There may not be the staff who can speak English. At that time, please request the contact to our shop to the hotel reception desk Japan staying. )

We have a delivery service available for those of who visit our shop, in which we deliver items to your hotel in Japan on the date of your request.You can have it delivered on the date of your departure so that you can take them home for your souvenir from Japan.
For travel agents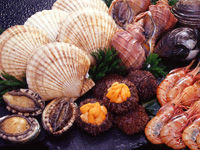 We accept reservation for our restaurant seats, and prepare course dishes within your budget.
Please use our parking lot for a tour bus, and our private lounge for the drivers and tour conductors.
Completely equipped with elevators, toilets for wheel chairs and a parking lot.


Please do not hesitate to contact us to find out more about our services available to your customers, regardless of its group size .We are looking forward to your coming to our shop from the bottom of our hearts.

Previous Page